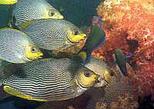 Pulau Payar Marine Park
Catch a glimpse of the wonders of the deep and sail on a catamaran to West Malaysia's only Marine Park, located South of Langkawi Island. Discover the beautiful unsoilt marine life and corals, or take a snorkel or scuba dive to get a closer look.
Langkawi Tours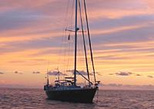 Sunset Cruise with Cocktail
With the wind in your hair and not a worry in the world, sail off into the tropical sunset on the Andaman Sea from Langkawi Island. On board this luxury yacht you'll find all the modern conviences to make your evening relaxing and enjoyable.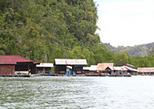 Mangrove Forest and Eagle Watching
Tanjung Rhu is home to one of Malaysia's most unusual ecosystems, the mangroves, waterways, limestone crags and sandy beaches create a kaleidoscope of fauna and flora in their natural habitat that is a nature lover's paradise. Along the way also visit a fish farm, a bat cave and see the white-headed eagles being fed.
Langkawi Tours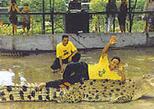 Underwater World and Crocodile Farm
The largest Crocodile Farm in Malaysia, over 20-acres with more then 1,000 crocodiles, some very rare. Witness feeding in a controlled environment that closely resembles their natural habitat. Also visit the Langkawi Underwater World, this magnificent marine showcase features both fresh and seawater fish.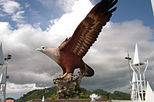 Kuah by Night
Mini Langkawi is your first stop - a beautifully landscaped theme-park with figurines and sculptures depicting local folklores and history. Next, be captivated at Eagle Square by the magnificent statue of the reddish brown eagle majestically poised for flight. After sunset, stroll the night market 'Pasar Malam', with the opportunity to bargain with the friendly salesmen.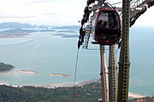 Oriental Village and Cable Car Ride
Take a ride to the top of Mount Mat Chinchang via Langkawi Cable Car. Then visit the Oriental Village which is a shopping zone built around a beautiful lake against the scenic mountain backdrop.
Langkawi Tours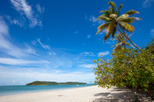 Island Hopping Tour
On this tour you will discover some amazing rock formations of island South West of Langkawi. Enjoy a brief stop at Pulau Singa Besar wildlife sanctuary and visit Pregnant Maiden Lake where the waters are believed to have magical effects on infertile women!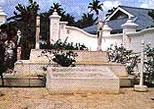 Langkawi Round Island Tour
Interested in experiencing the urban and rural areas of Langkawi? Then you will enjoy this tour! You will visit Handicraft centers, the legendary Mahsuri Tomb, Eagle Square and the duty free Kuah Town.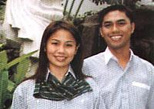 Langkawi Airport Arrival Transfer
Save time and money and book your transfer services before you go! Visitors will be met by an English speaking representative at Langkawi Airport and transferred to your hotel. This is the ideal way to start your holiday or business trip.
Langkawi Tours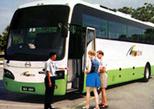 Langkawi Departure Transfer
Need to get to Langkawi Airport? Plan your trip ahead of time, and book and pay for your airport transfer right here. Don't pay high cab fares or carry your luggage onto public transport - arrive at the airport on time, relaxed and with money in your pocket!
Langkawi Tours
FOR BOOKING PLEASE CALL INOVASI TOUR & TRAVEL
Rajan (60196504595) or Sara (60123611880)
sarapandian@gmail.com / veeratap@gmail.com
For more details on trip